End-of-Study Results for the Ladder Phase 2 Trial of the Port Delivery System with Ranibizumab for Neovascular Age-Related Macular Degeneration
Written by: Philip P. Storey, MD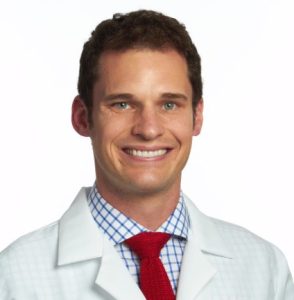 October 2021
Khanani A, Callanan D, Dreyer R, Chen S, Howard J, Hopkins J, Lin C, Lorenz-Candlin M, Makadia S, Patel S, Tam T, Gune S. End-of-Study Results for the Ladder Phase 2 Trial of the Port Delivery System with Ranibizumab for Neovascular Age-Related Macular Degeneration. Ophthalmology Retina 2021;5:775-787.
While our treatments for neovascular age-related macular degeneration (nAMD) have greatly evolved compared to two decades ago, the burden of treatment with repeated intravitreal injections remains high. Furthermore, the vision gains observed in clinical trials have not been replicated in clinical practice. One strategy to reduce the burden of care and provide more sustained treatment is the Port Delivery System (PDS). After being surgically implanted, the PDS implant allows for continuous intravitreal delivery of a specialized formula of ranibizumab over extended periods of time.
Khanani et al. recently reported the end-of-study results from the Ladder clinical trial of the PDS for the treatment of nAMD. A total of 220 patients diagnosed with nAMD with a documented response to anti-vascular endothelial growth factor (VEGF) treatment were randomized 3:3:3:2 to treatment with PDS filled with ranibizumab 10-mg/ml, 40-mg/ml, and 100-mg/ml formulations or monthly intravitreal ranibizumab 0.5-mg injections. The median time to first refill was 8.7 months, 13.0 months, and 15.8 months. At month 22, the observed mean ETDRS vision change for the PDS cohorts was -4.6 letters, -2.3 letters, and +2.9 letters vs. 2.9 letters in the monthly ranibizumab group. At month 22, the observed central foveal thickness was similar in the PDS 100-mg/ml and monthly intravitreal ranibizumab 0.5mg treatment arms. Adverse events in the PDS group included vitreous hemorrhage (5.1% after the May 2016 procedure update), endophthalmitis (1.7%), rhegmatogenous retinal detachment (2.2%), hyphema (5.0%), and conjunctival bleb (3.9%).
The Port Delivery System, particularly with the highest concentration of ranibizumab, may achieve similar results as monthly injections of anti-VEGF agents allowing us an additional tool in our armamentarium to fight wet macular degeneration. A sustained, continuous release of anti-VEGF medication may improve visual outcomes compared to intermittent treatment regiments and the PDS system could result in reduce treatment burden, although additional safety information may be needed before the system may be broadly adopted.