Retinal detachment and epiretinal membrane development in fellow-eye laser prophylaxis
October 2023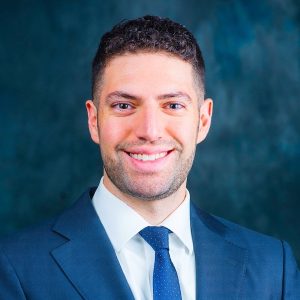 Danny A. Mammo MD
Cole Eye Institute, Cleveland Clinic
Cleveland, OH
Wingelaar MJ, Smith BT. Retinal detachment and epiretinal membrane development in fellow-eye laser prophylaxis. Journal of VitreoRetinal Diseases. 2023;7(5):371-375.
This study aimed to assess the safety and effectiveness of fellow-eye laser prophylaxis (FELP) in reducing the incidence of retinal detachment (RD) in patients who were undergoing primary RD repair. The researchers collected retrospective data on the fellow eyes of consecutive patients who were having primary RD repair surgery. Patients without peripheral retinal issues in their fellow eye or those with less than 3 years of follow-up were excluded from the study. They included patients who had asymptomatic pathology in the fellow eye, including lattice degeneration, retinal holes, and retinal tears. They identified 98 patients who underwent FELP and compared them to 28 patients who did not receive this prophylactic treatment. Importantly, none of the patients had symptoms in their fellow eye at the time of presentation.
The results showed that 3.1% of patients in the FELP group developed RD, while 17.9% of patients in the control group (those who did not receive FELP) developed RD (P = .005). This difference was statistically significant, indicating that FELP reduced the risk of RD in these patients. In terms of epiretinal membrane (ERM) formation, 16.3% of patients in the FELP group developed ERM, compared to 25.0% in the control group, but this difference was not statistically significant. Interestingly, of eyes that underwent 360 degrees of FELP, 23.3% developed an ERM while only 7.4% of patients receiving sectoral FELP developed an ERM (P = 0.03). Importantly, none of the patients in either group required surgery for ERM.
This study is strengthened by its long follow-up period. Limitations include its retrospective nature. A prospective study would be beneficial but challenging to perform given the variability in laser treatment from physician to physician and subtle diagnostic differences in peripheral pathology that may make solidifying a strict inclusion criterion amongst a multitude of surgeons difficult.
In conclusion, the study suggests that prophylactic laser treatment to the fellow eye of patients undergoing primary RD repair can reduce the risk of RD without a significant risk of ERM formation.